In celebration of Pi Day, our team at PEAK6 compiled some of our favorite Raspberry Pi projects.
Watch our Pi Day video or read about our recent projects below.
1. Connecting with Grandma
After we all went into quarantine, my grandma became pretty isolated. She had difficulty with Zoom and Facetime, so I built a private video conferencing server (not a Raspberry Pi) and three kiosk Raspberry Pi setups. They all connect to that conferencing system on the TV with one button. Now she can join without any effort, she doesn't have to hold the device, and we can all see each other better.
– Adrian Dalton, Compliance Officer
[Related Content: Smarter Compliance Starts Here]
2. An LED scoreboard
My friend Kevin bought an LED scoreboard and a Raspberry Pi so he could display the score of MLB games, using this existing software. Later, I made a scoreboard to show the total number of unique beers we've ever had using the Untappd API (shows total unique beers, and number of beers behind).
– Paul Whalen, Software Engineer
[Related Content: Meet Data Savant Paul Whalen]
I also bought an LED scoreboard and a Raspberry Pi and modified it to show 538 election predictions using their API.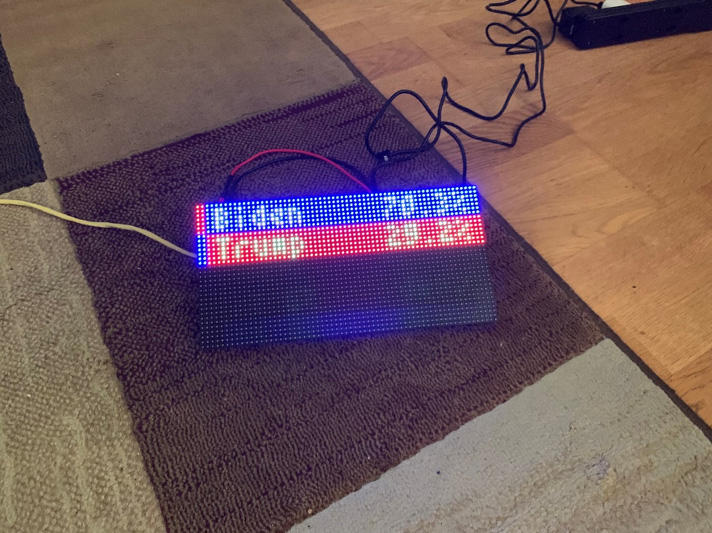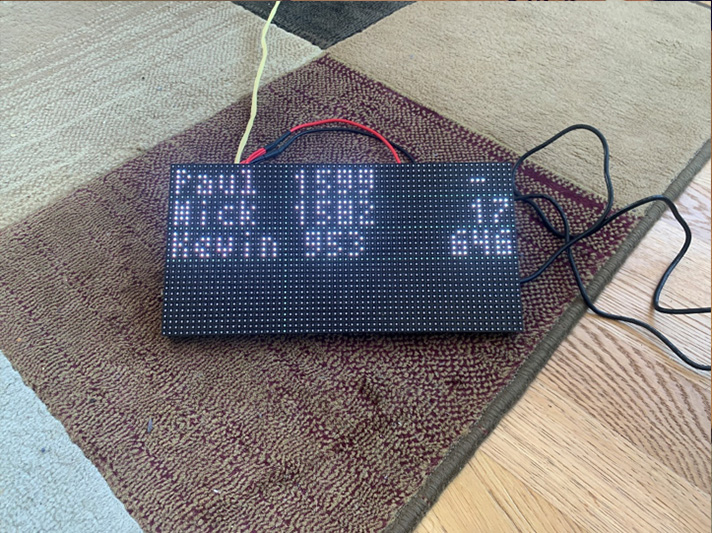 3. A SatNogs open-source project for weather
We use our Raspberry Pi with the SatNogs open-source project to receive weather satellite pictures. We made an antenna out of a metal coat hanger and bought a $20 USB radio receiver (SDR). It's been fun, and my kids love seeing what got captured during the night.
– Jeff Luszcz, Director of Open Source
[Related Content: PEAK6 hired its first-ever director of open source. Here's why.]
4. A garage door opener
I recently built a wireless garage door opener with web UI. The garage door opener is a Pi Zero W that just links up to my garage door through GPIO and a 5v relay. The web UI is just a simple login form and an open/shut feature. I'm adding another IR sensor at some point this month to detect if the door is open or not.
– Devin Arendt, Senior Systems Engineer
5. Pi-hole ad blocker
I set up a Pi-hole server that's acting as the primary DNS server for my home network. It provides traditional DNS services to the devices on my home network, as well as a DNS sinkhole service that blocks DNS requests for advertising, tracking, and known-malicious domains. It's also running a DNS over TLS (DoT) client to talk encrypted DNS externally.
– Bradley Benedict, Senior Network Engineer
Shortly after the pandemic started, I decided to try out the Pi-hole project, which enables network-wide ad blocking based on a list of known ad domains. I noticed a bit more snappiness when web browsing, since I was able to disable browser-side ad blocking plugins. It also helped a bit with YouTube ads, even when watching on a smart TV.
– Luke Peeler, Engineering Manager
[Related Content: Want more women involved in fintech?]
6. 5-node cluster
Last week I built a 5-node Raspberry Pi cluster from a kit because I want to run the Plan 9 operating system. The cluster kit consists of a Raspberry Pi 4, a cluster H.A.T, and 4x Raspberry Pi Zero.
– Kent Spillner, Contractor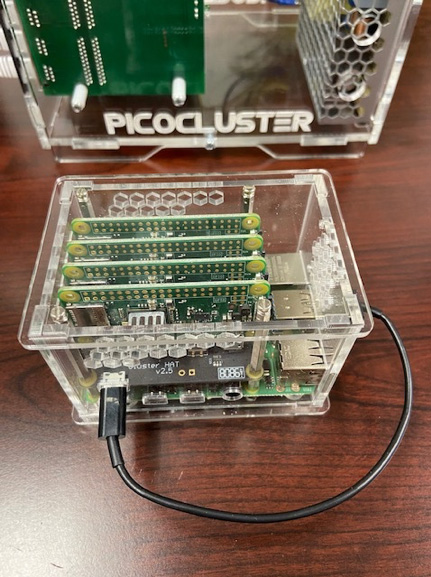 7. Solar panel monitor
My Raspberry Pi runs Ubuntu and Aurora–an open-source application that monitors my solar panel photo voltaic array, and publishes my energy generation statistics here: https://pvoutput.org/list.jsp?sid=24180
– Dustin Kirkland, Chief Product Officer, Apex Clearing
[Related Content: PODCAST: Master Inventor Dustin Kirkland featured on DevOps Dive Bar]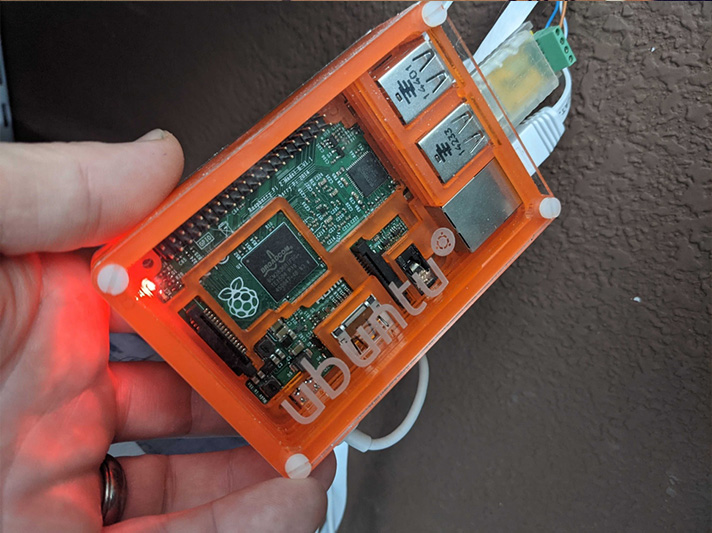 8. Remote control for 3D printing
I use a Raspberry Pi to run a program called OctoPrint that allows me to remotely control and manage my 3D printer. I also added a camera so I could use an awesome plugin called Octolapse that allows you to capture time lapses of prints.
– Jake Goldrich, Senior Software Engineer
[Related Content: Meet software engineer and app-developer Jake Goldrich]
—
Want to be part of a team that loves to tinker? Join ours. We're hiring.