Exciting Projects

Innovative Tech

The Next Big Thing
Working at PEAK6 means you thrive in a fast-paced environment and come alive when exploring the question marks that arise in projects. Here, you're in the business of what ought to be — the not-yet-been-created, tackled, and pressure-tested. Every day, you will collaborate closely with your fellow PEAK6ers to innovate new technologies and disrupt. 
We mean it when we say no two days will be the same.
Flexibility With a Work-Life Balance
We've never been an "another day at the office" place to work, and we won't start now. We strive to ensure every member of the team can thrive.

With that in mind, we're taking a hybrid approach to remote and in-office work in addition to our core benefits. Employees come to the office midweek with the flexibility to work where they want two days a week.
Medical, Dental, Vision Insurance

401(k) Match

Employee Assistance Program

Mental Health Resources

Generous PTO Plan

Paid Holidays

Commuter Benefits

Job Training and Conferences

Continuing Education Stipend
Elevate. Activate. Lead.
The PEAK6 DEI Council (Diversity, Equity, and Inclusion) is a group of employee advocates and leaders who recommend initiatives that promote equity among all PEAK6ers. DEI directly influences our culture and reminds us to celebrate our heritage(s), identities, and the commonalities that contribute to our dynamic environment. Some corporate-wide DEI initiatives include:
Fintech in Action

is a coalition dedicated to discovering and developing Black talent in finance and fintech.

Employee Resource Groups

are voluntary, employee-led groups that promote a diverse, inclusive workplace.

BRIDGE

(Black Resourceful Individuals Dissolving Gaps Everywhere) promotes the visibility of Black employees by offering support and providing an open forum to develop professional skills. 

People POWHER

urges women to raise their voices for a brighter and more equitable workplace.

Women in Technology Alliance (WITA)

empowers and elevates women in technology to grow their careers, increase representation, and promote their voices.

Additionally, we're all about promoting and valuing women of all backgrounds to lead our businesses because representation matters.
Culture That's Driven by Our People
Our culture is rooted in innovation, inclusion, and flexibility. Here you can bring your whole self to work and contribute to the conversation every step of the way. The people of PEAK6 (aka our PEAK6ers) are a vital part of what makes PEAK6 the company that hums with excitement every day.

We offer a formalized mentorship program for entry-level trading associates and software engineers, as well as several internships and bootcamps for college students. We make diversity, equality, and inclusion a focus and have invested in a vibrant philanthropy program to support the communities where our people live and work.

Our culture is a living thing that always evolves to fit our teams' needs. Simply put, our people define us; we don't define our people.
We Give Back.
We Also Give Forward.
PEAK6 helps support organizations where our employees live and work — while actively building a global future where all can thrive.
Employer Match Program: PEAK6 matches charitable donations up to $1,000 total per full-time employee for each calendar year.
Volunteerism: ​​We support full-time employees taking time away from their regular work responsibilities to perform two days of volunteer community service.
Partnering Organizations: North Shore University Health System and Hebrew Free Loan Society for COVID-challenged businesses and individuals. 
Environmental: PEAK6 sponsored two autonomous wind-powered Saildrone vehicles in 2020 proving that fit-for-purpose tech increases ocean observation.
Tackling Tech To Revolutionize Industries
At PEAK6, we look at what is and then transform it into what ought to be. We build and invest in businesses that run the gamut from finance and insurance to esports and education — and are always searching for the next tech we can advance.
We empower today's consumers to think differently about "established norms" and industries. And we're happy to give them the tools to utilize technology in exciting new ways. We seek to simplify outdated processes, improve performance, and create new wealth.
The Peace To Perform
We know traveling to an office isn't the answer all the time. You have options, whether you need more time at home to get the right work-life balance or are more productive when working in an office.
With that in mind, we're taking a hybrid approach to remote and in-office work in addition to our core benefits. Employees come to the office midweek with the flexibility to work where they want two days a week.
Our offices in Chicago, Dallas, Belfast, and beyond are where the magic happens, where team members with diverse backgrounds collaborate, and inspire each other to innovate. We've worked hard to make returning to them safe and seriously worth the commute.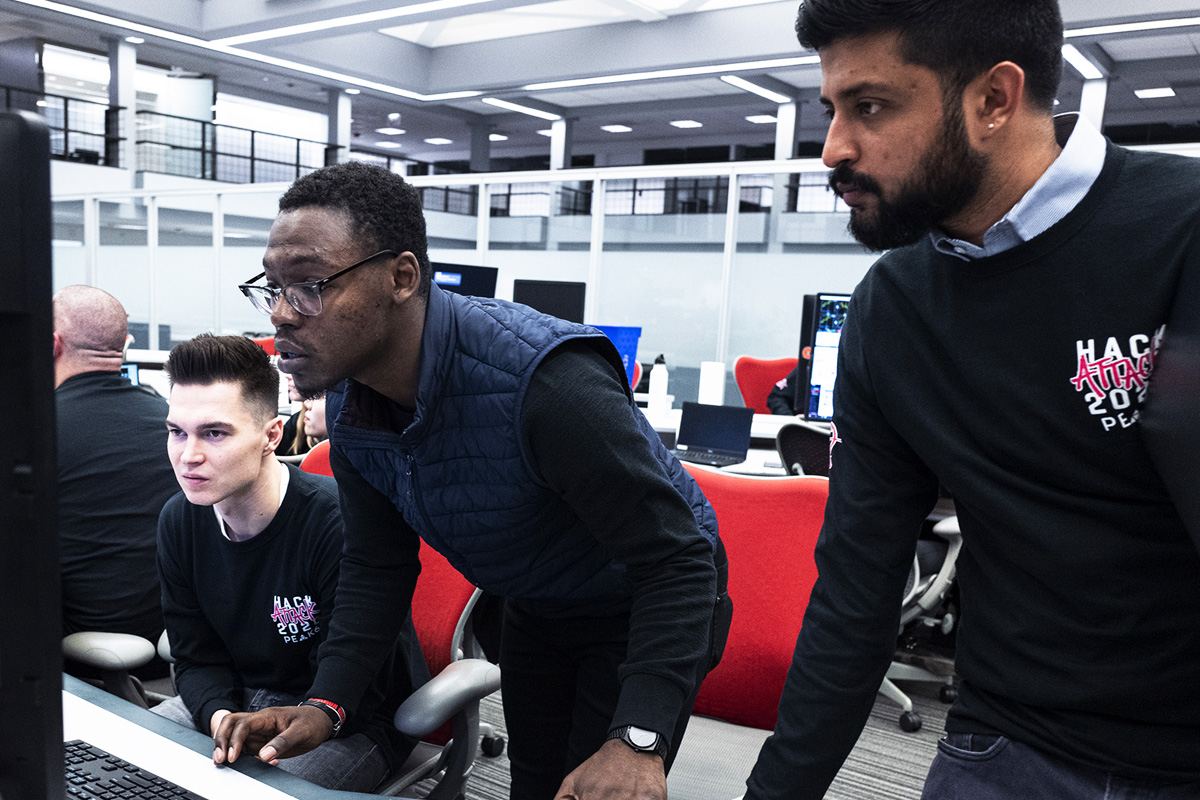 We challenge the status quo, lead by example, and trust that others will follow.
OPERATE ETHICALLY WITH INTEGRITY
We always conduct ourselves ethically and with integrity.
We use data to find new opportunities and take calculated risks.
BE FINANCIALLY RESPONSIBLE
We are financially responsible for everything we do, from our acquisitions and business deals to our employees and our every day.
We partner with team members because we know collaboration takes us places we might not have been able to go alone.
APPROACH EVERY DAY WITH CURIOSITY
We are curious without apology. If we're not asking the questions, we'll never get the answers.
Having a growth mindset is paramount at PEAK6. We're not only growing our businesses, capabilities, and teams, but we're also growing our individual employees at every level through our culture of learning.
In fact, PEAK6 Capital Management — and many of our other lines of business — currently recruits at all experience levels, including on campus. There are a variety of full-time or internship positions across trading, development, and product.
At the full-time level, we recruit for trading associates and software engineers. Our internship programs include the Trading Experience for Women, the Software Engineering Internship for Women, Product Management, and Product Design. We also have a micro-internship called the PEAK6 Trading Boot Camp that offers a quick window into the trading world.
We look for candidates who are similarly guided by our core values of collaboration, adaptability, curiosity, ownership, and grit. We are open to a wide variety of majors and backgrounds and always look to champion diverse and underrepresented candidates.
With offices around the globe, our main headquarters are in the Chicago Board of Trade Building in the Windy City. That's where you'd join your fellow PEAK6ers.
Applications for all of our roles open in August every calendar year. We typically fill our full-time positions during the fall recruiting season and continue recruiting in the spring for internships.
Have a question? Reach out.
Lauren McCormack
Campus Program Manager
lmccormack@peak6.com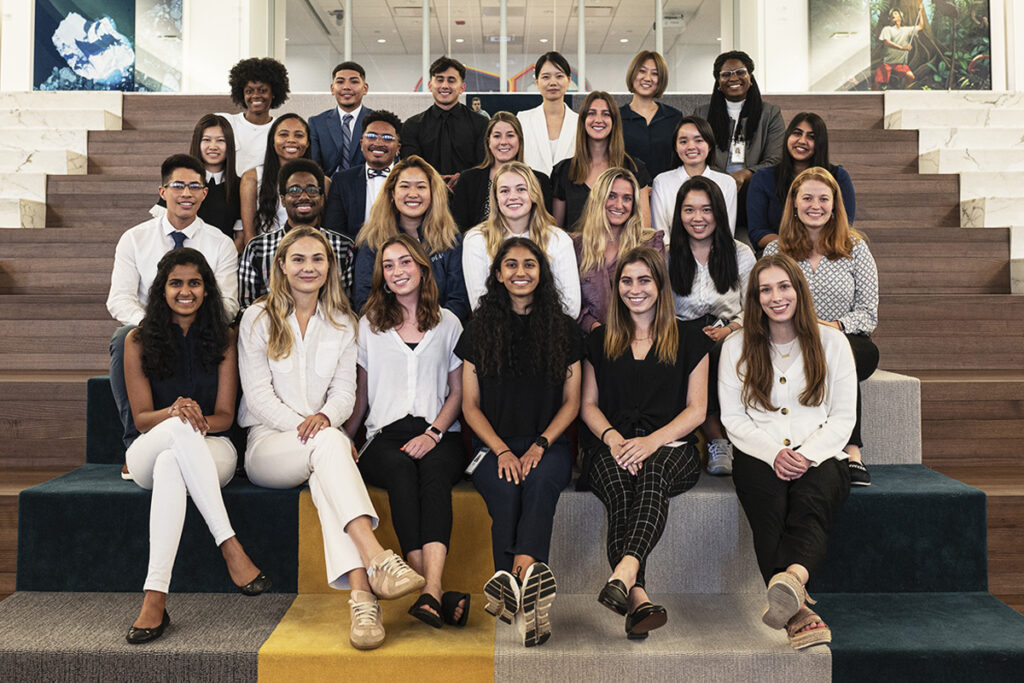 Beyond Our Global Headquarters
2010 E. 6th St.
Austin, TX 78702
Urban HQ, Eagle Star House
5-7 Upper Queen St.
Belfast BT1 6FB
100 Somerset Corp. Blvd.
Bridgewater, NJ 08807
Krisztina Plaza,
Krisztina krt. 39/B.
H-1013 Budapest, Hungary
141 W. Jackson Blvd.
Chicago, IL 60604
+1-312-444-8000
350 N. St. Paul St.
Dallas, TX 75201
2624 Patriot Blvd.
Glenview, IL 60026
1430 Prudential Dr.
Jacksonville, FL 32207
660 S. Figueroa St.
Los Angeles, CA 90017
888 7th Ave.
New York, NY 10106
950 S. 10th St.
Omaha, NE 68108
555 SW. Morrison St.
Portland, OR 97204
Rapperswil-Jona, Switzerland
Hauptpl. 2, 8640
Rapperswil-Jona, Switzerland
1823 Colorado Ave.
Santa Monica, CA 90404
400 2nd Ave. W.
Seattle, WA 98119
1300 Sawgrass Corporate Pkwy
Sunrise, FL 33323