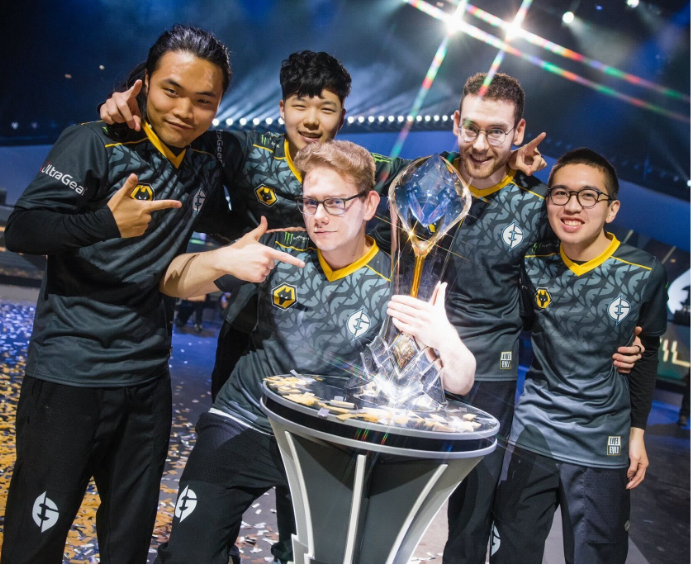 These gamers haven't come to just play, they've come to dominate.
A legacy esport franchise, Evil Geniuses hasn't shaped the history of the industry by being shy.
From day one, they went against the grain and made things happen by doing it their way — setting high standards and transforming a much-loved interest into a global phenomenon through top-tier teams and industry-changing tech.
Evil Geniuses brings in the best talent. Period.
Don't kid yourself, like their win at the Spring 2022 Spring Split Finals League Championship Series proves, they have unparalleled skills. Over the years, they've amassed more than 86 national and 102 international championship titles.
This team chooses passion and talent in addition to being mindful of gender, race, and orientation diversity.
Evil Geniuses are leaders in the fight to make esports more representative for all gamers. They are the first major organization to choose a woman captain to lead a mixed-gender team in Valorant. They also make space for cultivating next-gen talent through their Gaming Youth Camps, Genius Summits, and Press Forward Diversity, Equity, and Inclusion events.
Consisting of three sub-businesses, every single person at Evil Geniuses is an expert at carving out their own path. The best of the best battle it out in competitive, multiplayer video games in Evil Geniuses Esports. Evil Geniuses Creator Collective houses a full-service talent and entertainment studio grounded in gaming's mass cultural relevance that highlights diverse voices and stories. A consumer website with emerging B2B applications for esports data, Factor.gg focuses on democratizing esports data and predictive analytics.
Ready to mix things up? Let's #LiveEvil.