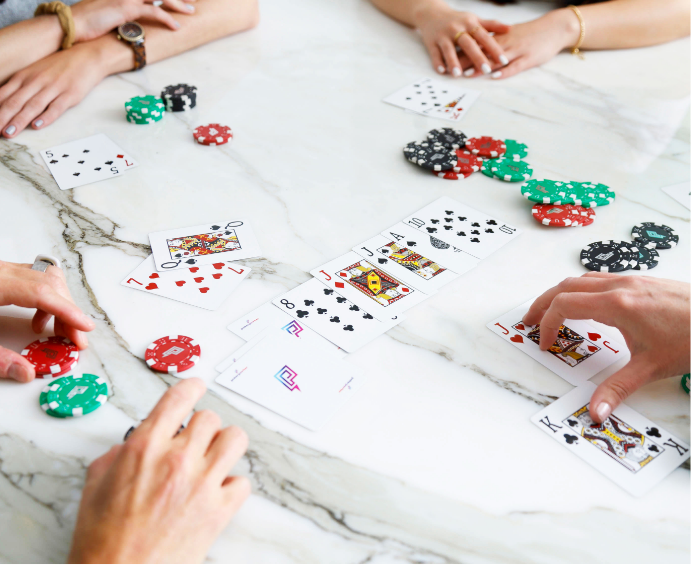 Continuing
education

in unconventional ways
Innovation, at its core, is a symptom of learning. There is no progress without breakthroughs. And, breakthroughs, information, and learning opportunities should be afforded to those who seek them, not just a select few. 
In that same vein, humans don't learn the same — or need the same lessons. We need dynamic, multi-faceted programs to teach us where we are physically, mentally, and financially. 
PEAK6 has taken the overlap of education and technology to the next level by making it accessible to all consumers who seek it. Learn about everyday finance while playing a game on your phone. Practice becoming more comfortable with risk-taking over a friendly game of poker that can level up your skills at work.
Being a lifelong learner doesn't always have to mean just in the classroom. PEAK6 EdTech offers opportunities to further your education in your own home — or on the go. 
AN EDUCATIONAL PLATFORM FOR WOMEN+
Help women+ break down barriers — at work and at home — by teaching them Texas Hold 'em. Poker is a skill game, just like chess. It requires strategy, discipline, and practice. It works on strategic capital allocation, knowing when to walk away, and when to call someone's bluff — all valuable skills many business women+ don't learn until they're in the real world workplace.
Through Poker Power's private lessons, corporate workshops, and community event games, women+ also learn valuable life skills, including risk-taking, decision-making, and strategic thinking, that help ensure their success at every table.
The best part is learning poker alongside friends in a safe-to-fail environment. No money is ever transacted, and Poker Power doesn't permit gambling in lessons, games, or clubs. It's an educational platform that fosters a play-to-win attitude that helps in literally every phase of life. Ready to go all-in? Join us today.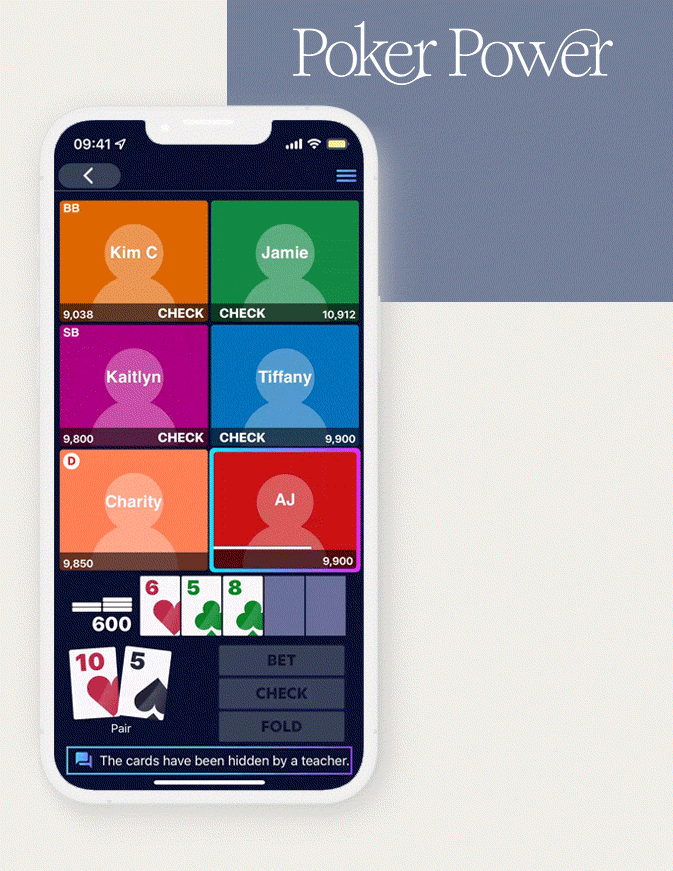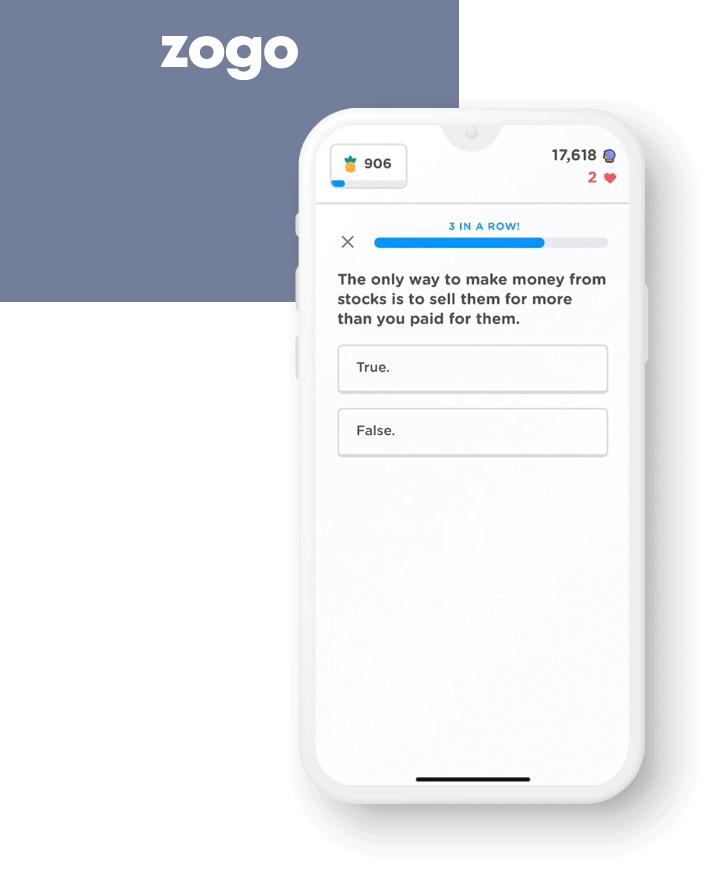 Rewarding. Simple. Addictive. That's how users describe Zogo, the mobile app that breaks up financial literacy into micro-lessons you can play on your phone. Earn points as you make your way through units about things like stocks, insurance, and mortgages. Redeem those points for real-life rewards, including gift cards and charitable donations.
Zogo also partners with more than 200 U.S. financial institutions in all 50 states to help them educate, engage, and empower the next generation of financial decision-makers. Zogo can help improve customer loyalty, acquire new users, and create a better user experience. Who knew becoming financially responsible could be so much fun?