It feels like 2023 flew by, and there's still a few months to go! We've been so inspired this entire year by the enthusiasm and passion of PEAK6ers. From supporting heartfelt causes to uplifting underserved voices in our communities to offering allyship and support to donating supplies and gifts to those in need — we had a wonderful year celebrating diversity, equity, inclusion, and philanthropy.
January
We kicked the year off shining light on Poverty Awareness Month and celebrating National Mentoring Month. Having just gone through the holiday season, keeping the giving spirit strong was important to kick the year off on an equitable note. We shared facts about poverty in the United States and gave a sneak peek at the philanthropy initiatives that PEAK6ers would see throughout the year.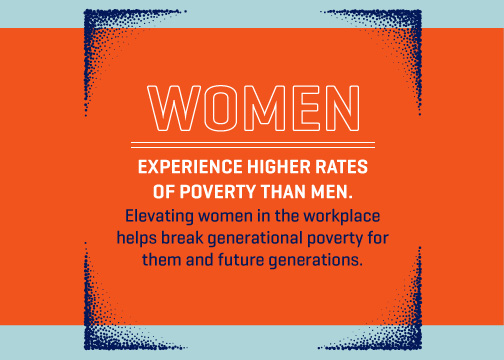 National Mentoring Month was just as important to celebrate in order to continually build a strong foundation of equity at PEAK6 — and throughout the business world. Mentorship does not need to stop outside of the workplace or even one's industry, so we shared some of our favorite TedTalks to help PEAK6ers find mentorship wherever they go. We ended our National Mentoring Month celebration in partnership with the employee resource group (ERG) Women in Tech Alliance. All PEAK6ers from across the firm were invited to participate in a virtual mentorship mixer. After all, you never know who has the insights and background to help, and you may be that person for someone else!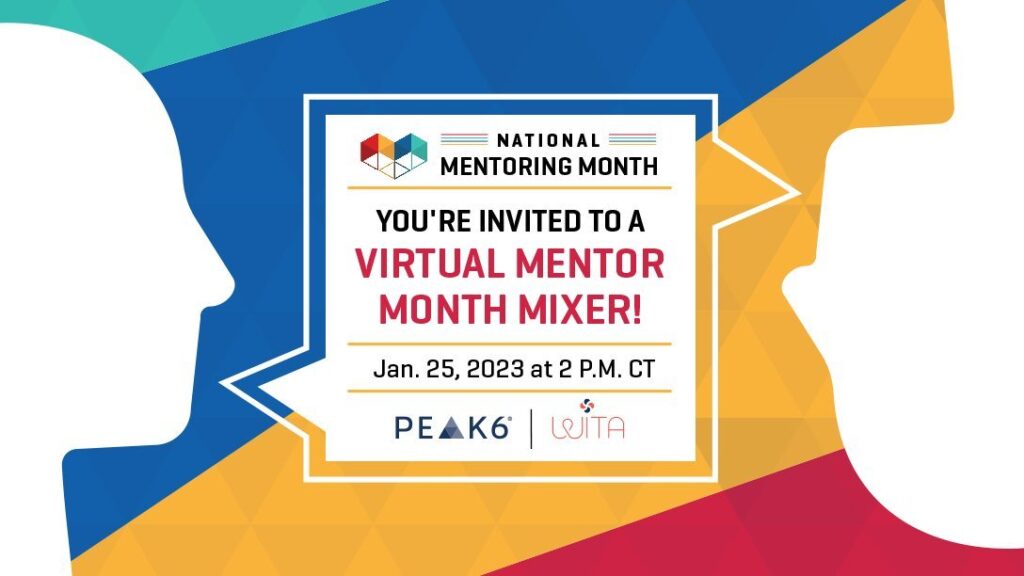 February
Next up was Black History Month along with a Go Red for Women initiative. To celebrate Black History Month, we partnered with the BRIDGE (Black, resourceful individuals dissolving gaps everywhere) ERG. Each week highlighted a new topic to uplift voices and stories in the Black community. We shared the stories of Black technology pioneers, interviewed individual PEAK6ers for their perspectives, spotlighted several HBCUs making big strides in tech and finance, and brought attention to eight nonprofits that help elevate the Black community. To continue celebrating Black excellence across the year, the BRIDGE ERG designed merch and unveiled a full events schedule to ensure it stays relevant and inviting to all.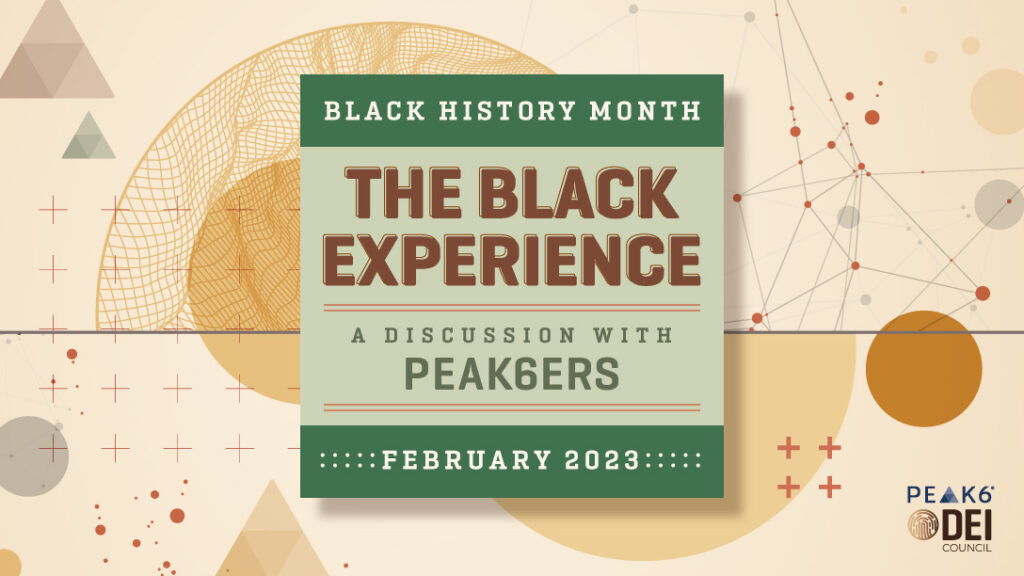 To raise awareness on the risks of heart disease, the number one health risk for women, we hosted a Go Red Day. All PEAK6ers were asked to wear red to show support for the women in their communities and promote awareness around prevention tactics to fight cardiovascular disease. We shared simple ways to start a healthful journey along with the top risk factors to avoid, and provided resources for PEAK6ers to get involved outside of the workplace.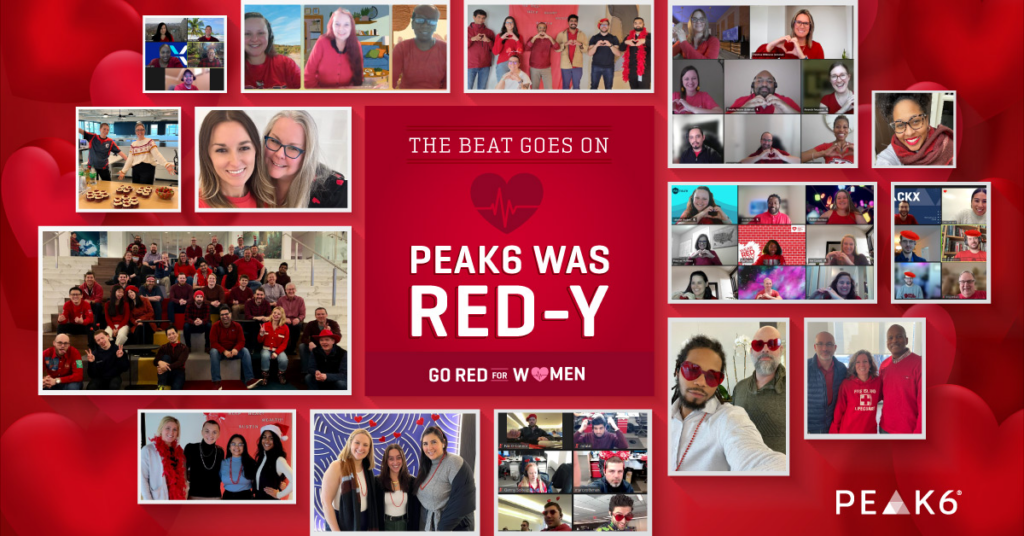 March
In March we celebrated Women's History Month, International Transgender Day of Visibility and kicked off a capstone challenge at Spelman College from Fintech in Action and Braven. Sometimes the most important role models are the people we know best. So, for Women's History Month, we partnered with Women in Tech Alliance again and asked PEAK6ers to share a story about women who inspire them. We heard amazing stories from across the firm and were more energized than ever to make our own history every day.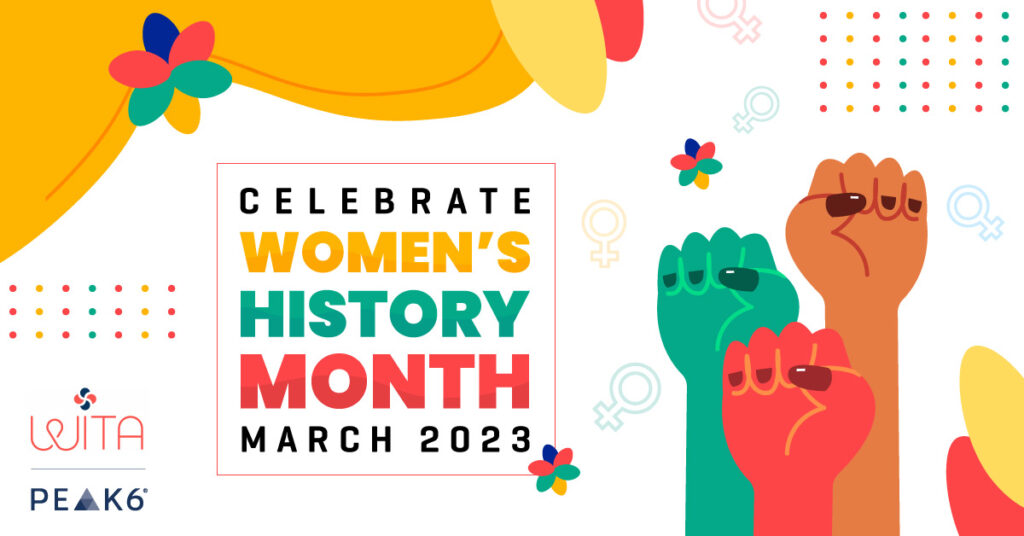 For the International Transgender Day of Visibility, we reminded our PEAK6 team members that they are more than enough just as they are. We shared information on why it's so important to celebrate transgender people and why we should all stand strong as allies, and we shared resources for any LGBTQIA+ team members, including those who may be questioning their identity.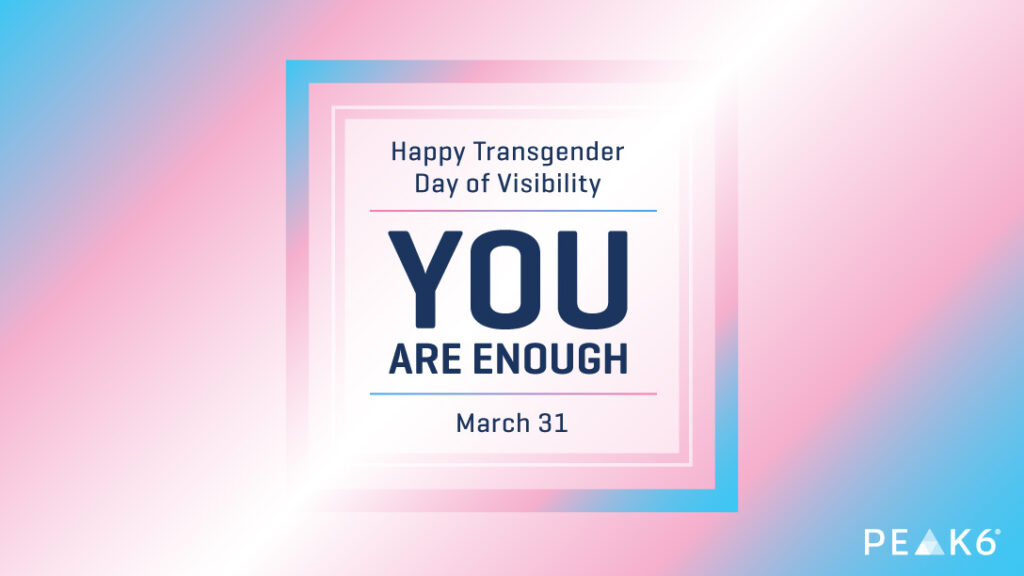 To finish off the month, Fintech in Action partnered with Braven to put on a capstone challenge at Spelman college, and PEAK6 committed $25K to sponsor the 5-week experience. The challenge invited Braven fellows to apply problem-solving, teamwork, and presentation skills they'd honed throughout the accelerator program and develop an innovative solution to a real-world challenge.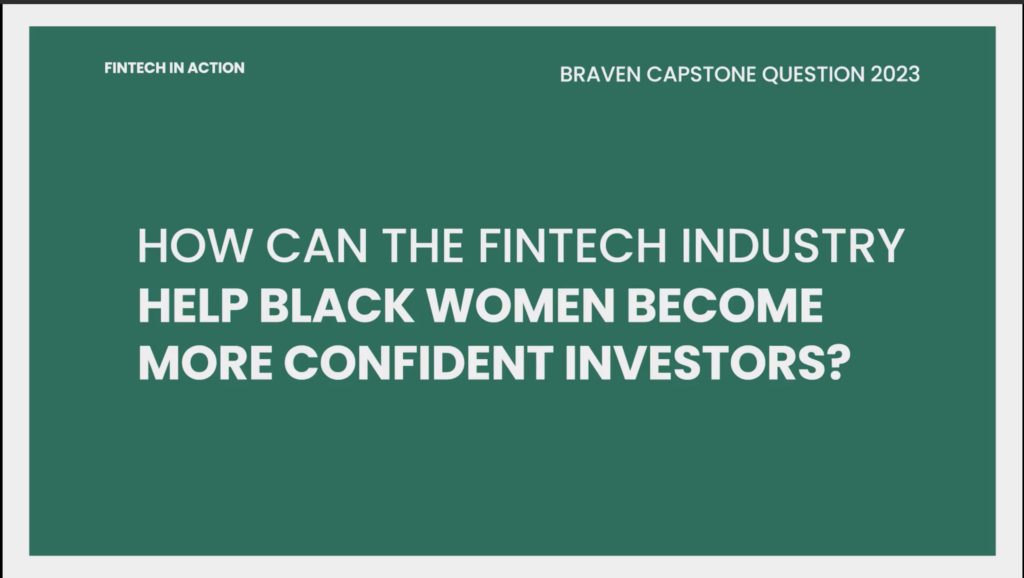 April
April brought Autism Acceptance Month and a refresh of our internal communications site, The Lodge. In order to build on the themes of equity and compassion that we'd already been embodying through the year thus far, we focused on why we celebrate acceptance versus awareness when it comes to neurodiversity. We shared tips on how to promote inclusion and support in the workplace, from accommodations to embracing differences and creativity.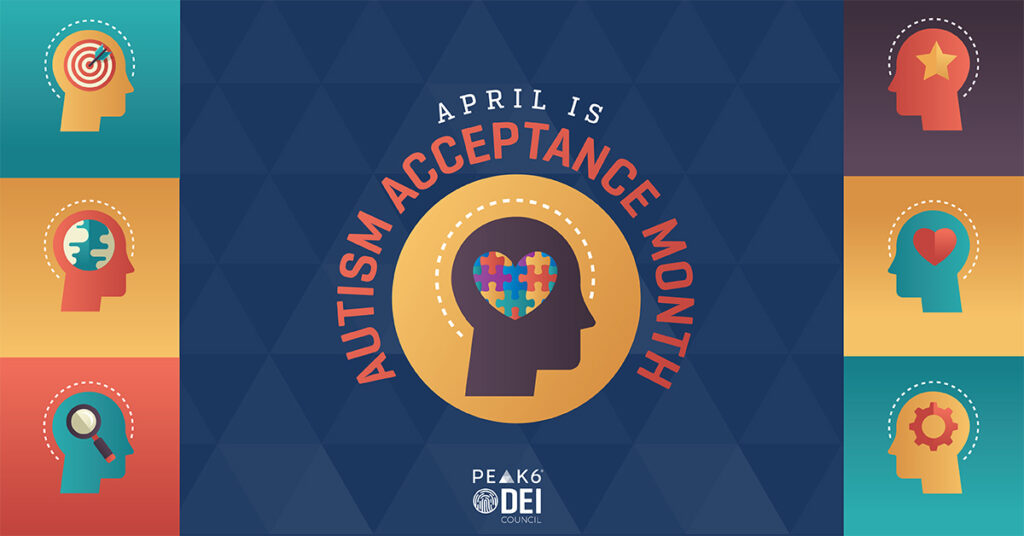 We also refreshed and celebrated The Lodge. With new and improved functionalities, we wanted all PEAK6ers to know they had a place to call their digital home. The Lodge houses news, policy information and internal resources, and communities for everyone to stay informed and supported in their day-to-day work. We gave PEAK6ers several challenges to get used to the new layout and features of The Lodge, with participants entered into a raffle to win Lodge-themed swag.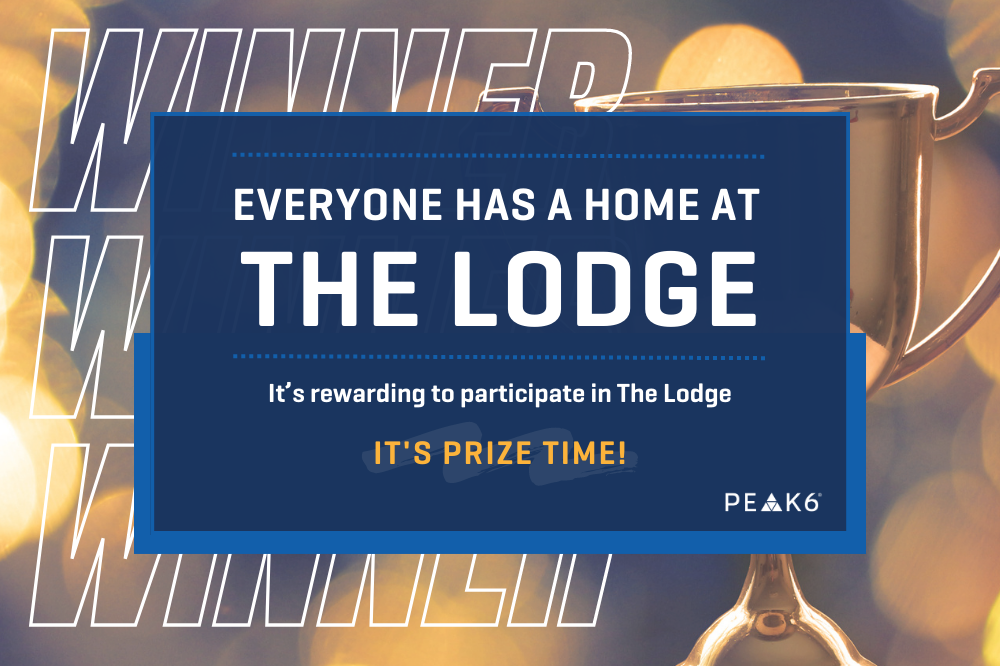 May
Asian American and Pacific Islander (AAPI) Heritage Month had our focus in May, along with a relaunch of the Fintech in Action website. AAPI Heritage Month began on a high note with the introduction of a new PEAK6 ERG, PACE (PEAK6 Asian Community Engagement). The PACE ERG also helped us launch a book drive with One Book One World to donate books featuring AAPI characters, so readers would better be able to see themselves represented in the media they enjoy. We introduced the firm to the members of PACE and offered resources for everyone to get involved in their local communities.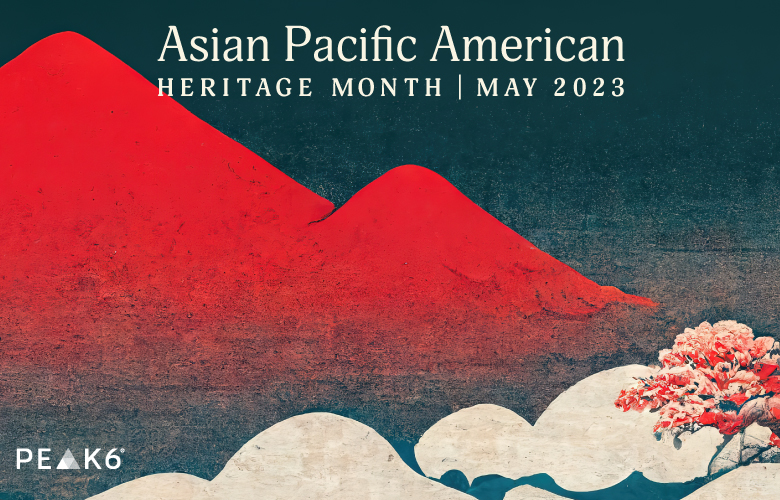 Fintech in Action's now-previous aesthetic had worked wonderfully when it came to attracting other coalition members, but now it was time to refresh and refocus in order to better attract young, Black talent. A new color palette and logo were brought to the table, along with new programming and a website to bring it all together. Fintech in Action was ready to accomplish all the new goals the future would bring.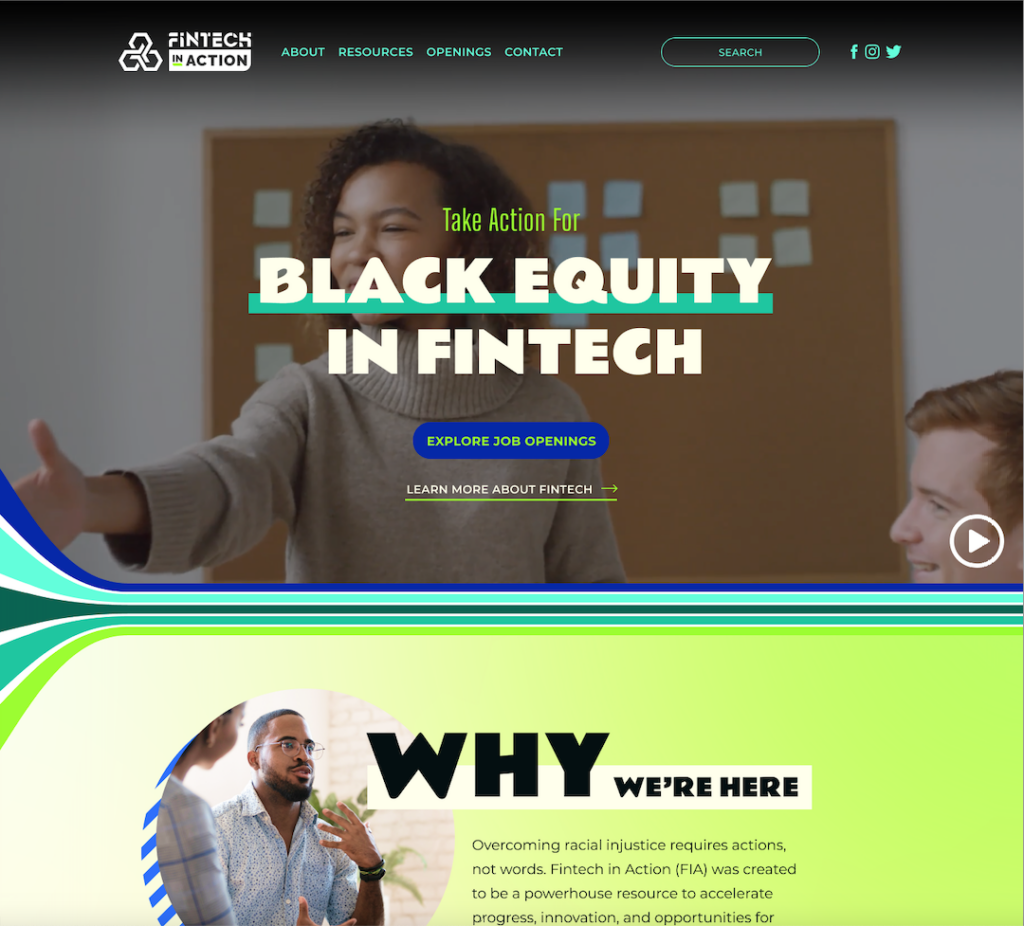 June
Next came Pride Month, Juneteenth, and a multi-cultural celebration at the PEAK6 Chicago office. For Pride Month, we launched the Pride ERG for LGBTQIA+ members of the PEAK6 team to find support and community. We shared plans for the future of the ERG along with a guide and resources to create additional ERGs — so the support can live strong all year long.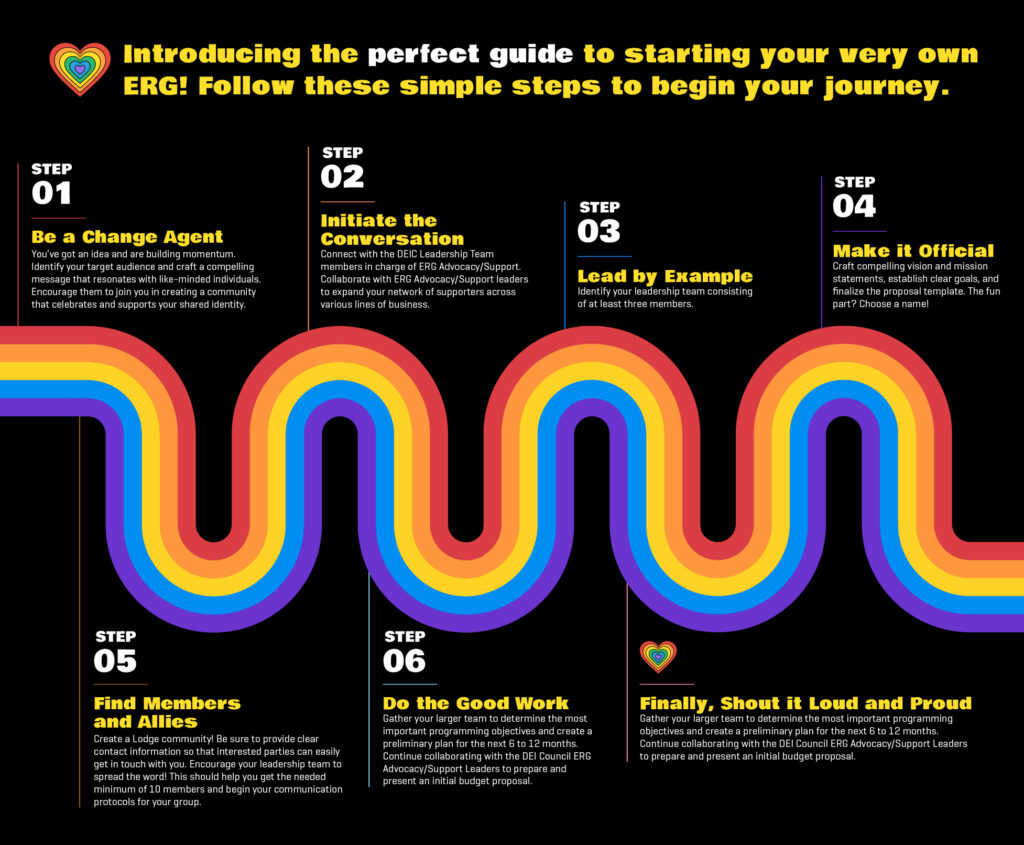 To continue celebrating and uplifting Black voices, we highlighted Black-owned businesses for Juneteenth. We knew firm-wide compassion would help guide a push for equity, bringing funds and purchases to businesses promoting the excellents and skills within the Black community.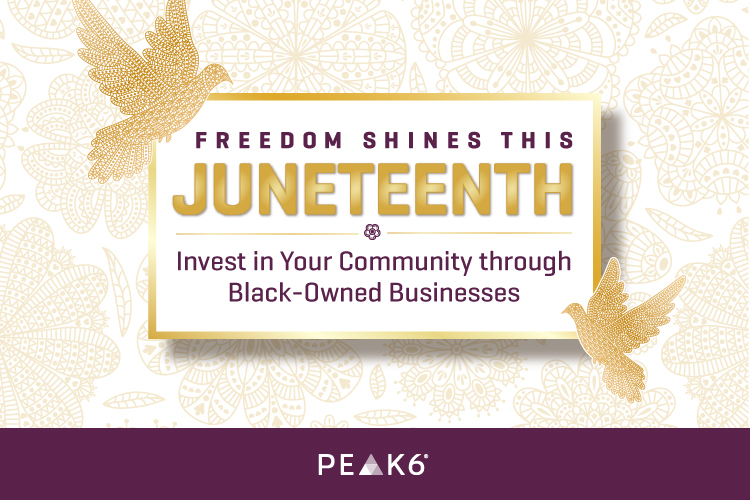 June ended with a firm-wide, in-person celebration aptly named Around the World. PEAK6ers were invited to share the heritage and passion through foods and activities from around the world. Attendees circled the Chicago office sampling treats and learning about other countries and communities, showing us all how important a vibrant, diverse team is to creating a thriving office culture.
July
School was nearly back in session in July, so we called to all PEAK6ers to help us donate backpacks and school supplies for children in need. For the first half of the month we gathered supplies and backpacks for local organizations, and then we held several get-togethers where we packed the supplies into the backpacks for a full school-ready kit for students.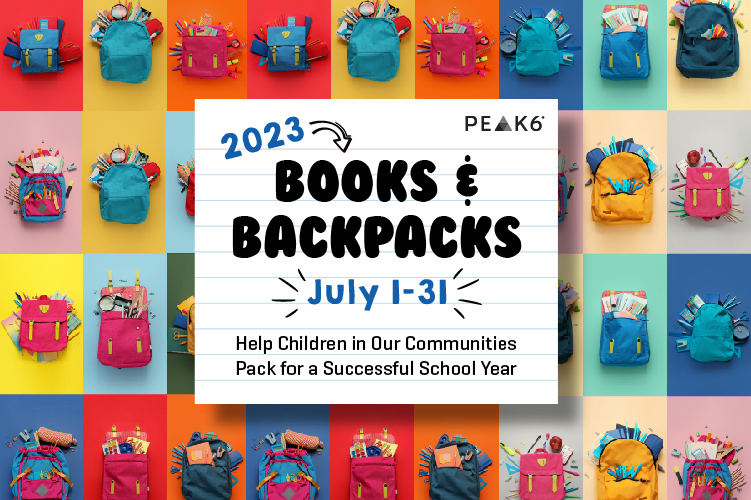 August
For Women's Equality Day in August, we wanted to spotlight important women throughout history and, in turn, inspire the amazing women+ and allies at PEAK6. From activists to doctors to members of our government, women are innovating and changing the world every day. Highlighting their accomplishments was a simple choice to help all women+ feel supported and welcome at PEAK6.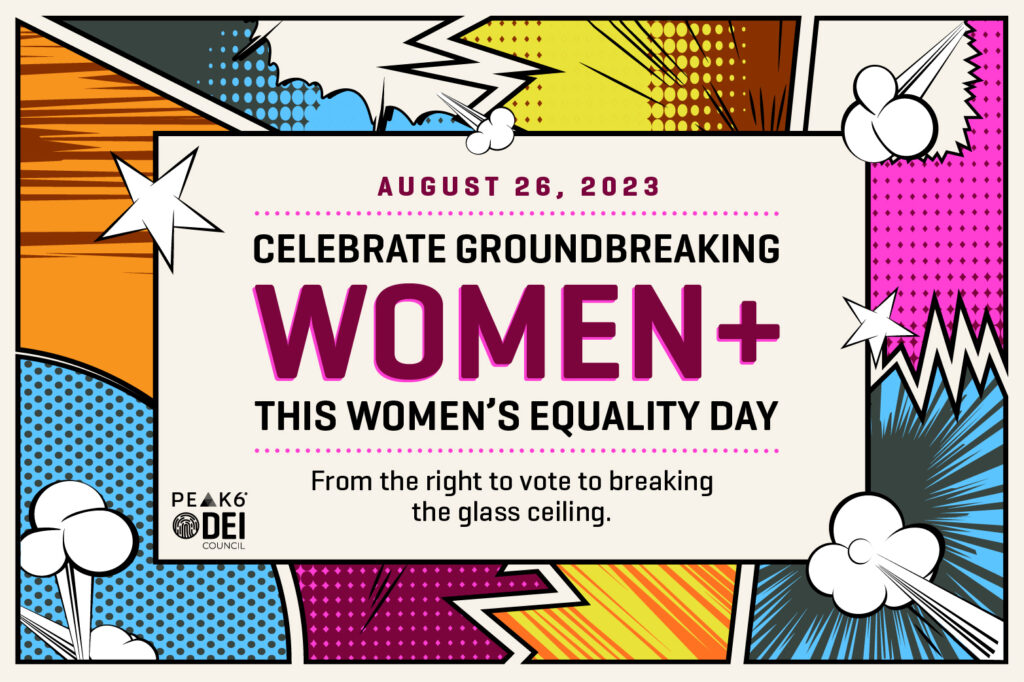 September
The arrival of Fall brought a Hispanic Heritage Month celebration as well as the launch of a new community on The Lodge for AI enthusiasts. We shined a spotlight on Hispanic inventors and the new National Museum of the American Latino from the Smithsonian Institution to exemplify the different cultural backgrounds and contributions that come from the Hispanic community. The grand finale of Hispanic Heritage Month was a virtual tour, hosted by Paseo Boricua, of the vibrant street art of the Puerto Rican community in Chicago's Humboldt Park.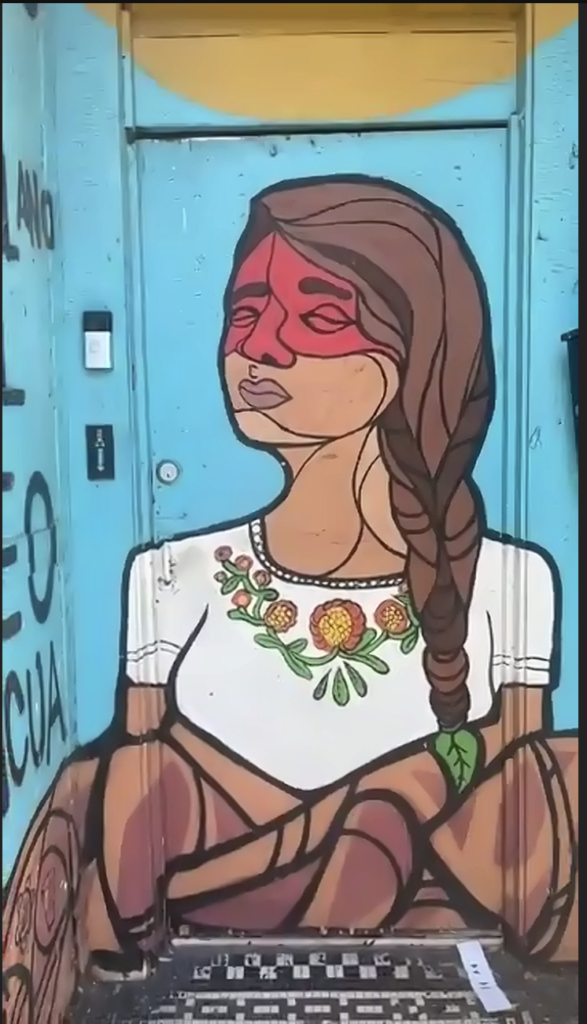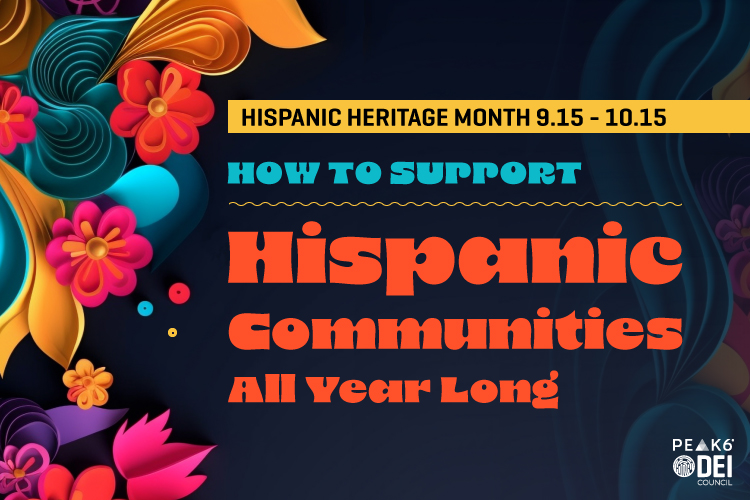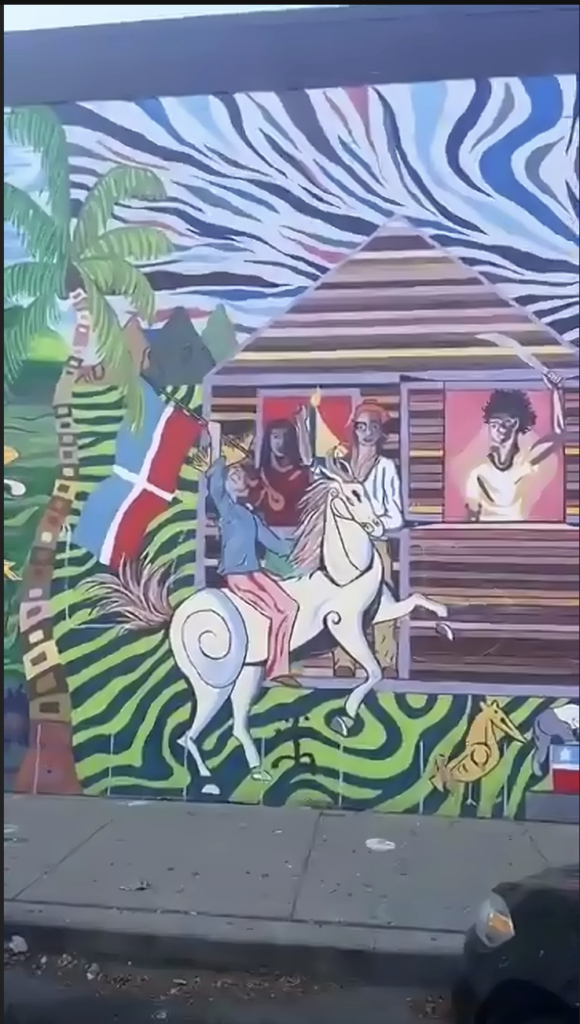 We also launched the AI for All community on The Lodge, for AI enthusiasts and beginners alike. Spearheaded by PEAK6 head of AI, Yuying Chen-Wynn, the community features resources and prompts to help streamline everyone's workdays. To ensure the AI knowledge spreads to those who need it, Yuying also wrote her first AI-focused blog, and we look forward to many more to come.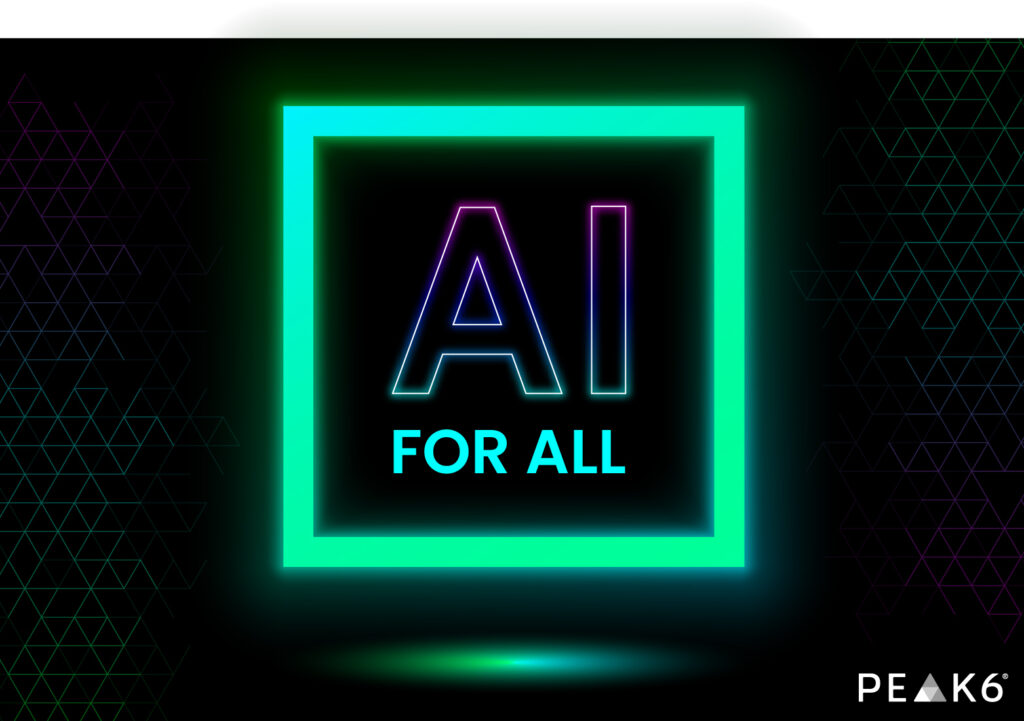 October
By this time, we were eagerly awaiting our annual Socktober campaign. PEAK6ers had met our challenge with great enthusiasm the past three years, and we knew 2023 would be no different. This year we tasked them with finding a friend for the lonely "Sockness Monster" and, of course, the only way to do that was to donate as many pairs of socks to those in need as possible. One of the most requested items at homeless shelters are socks, and firm-wide we were able to donate over 2,300 pairs!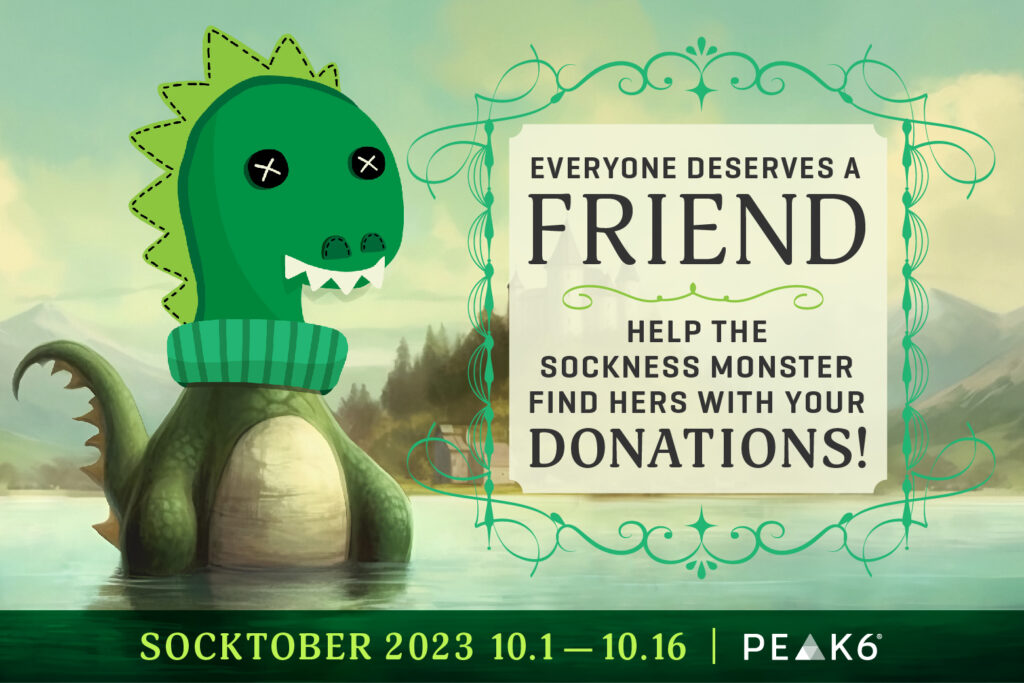 November and December
While 2023 isn't over just yet, we are well underway with our final philanthropy initiative of the year: holiday giving. This year we aim to keep both hearts and bellies full with a campaign showcasing shared recipes from across the firm. These delicious dishes shared by PEAK6ers will help motivate everyone to give and share well into the new year, keeping us energized and ready to bring even more equity and compassion into 2024.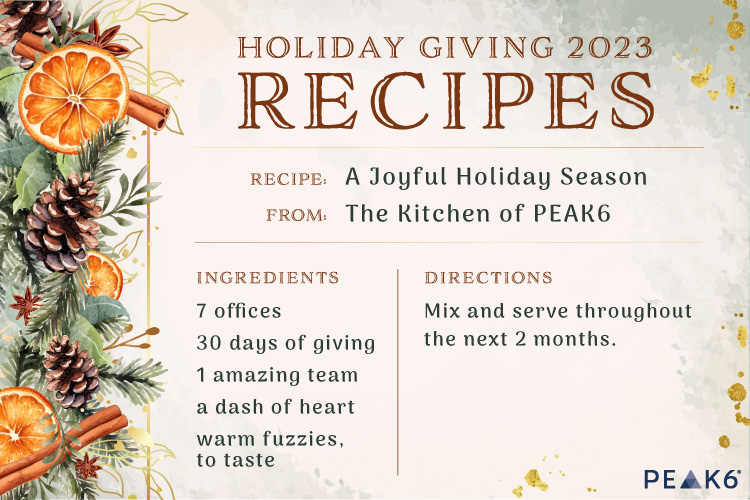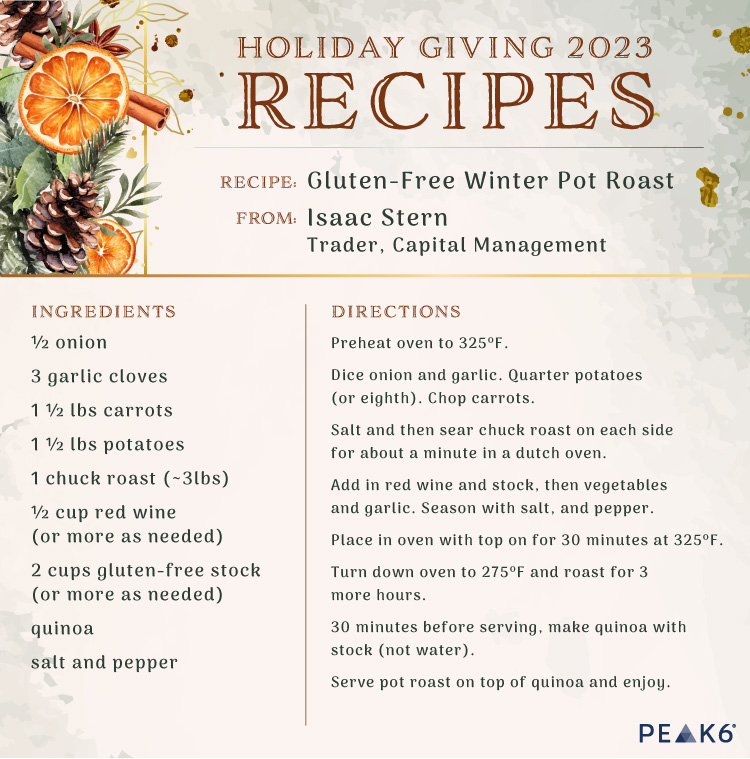 We're always looking for people who hold the same compassionate and equity-forward mindsets we embody at PEAK6. If these DEI and philanthropy initiatives excite you and you want to help make a difference in the fintech industry, check out our open positions at PEAK6.