As we reach the final stretch of 2023, it's time to take a look back on what had the tech industry, and the rest of the business world, buzzing. Planning for the new year has already begun and a more informed look at what's happened thus far will inform strategies and give better insights at the possibilities for tomorrow. Here are the topics that caught our attention in 2023:
All Things AI
Even if you haven't dipped your toe into the artificial intelligence pool just yet, AI was likely across one or several of your timelines this year. Numerous new job postings have been asking for those with expertise wielding AI, big name brands have produced advertisements created with generative tools, and plenty of funny and accidental results have been shared across the web. We even have several chat channels dedicated to the subject here at PEAK6.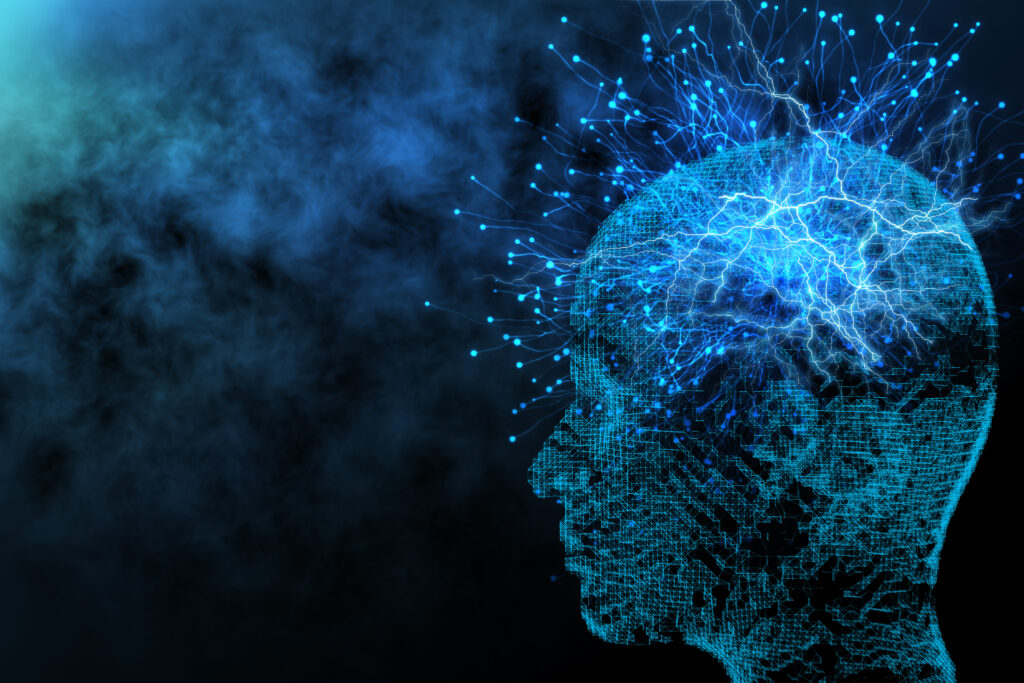 There are two categories of artificial intelligence that have risen to the forefront of the conversation: generative AI and applied AI. Generative AI describes systems that create new content. This type of AI uses patterns and data to generate writing, images, videos, and even songs. Generative AI is already being used in the healthcare, security, marketing, and transportation industries to enhance and test available information, allowing for innovation. Applied AI systems analyze data and can make predictions or decisions based on the findings. Using machine learning, applied AI solves specific problems and tasks such as audio transcription, facial recognition, content recommendation, and more.
The Expansion of Meta and Extended Reality (XR)
Extended reality is the term used when augmented, mixed, and virtual reality technologies are combined to create new interactivity between digital and physical mediums. While XR technology isn't a new concept, the hardware and applications needed to access it are becoming more affordable and widespread. Headsets and glasses let anyone experience the technology and for more than gaming. XR can now be found in the education, healthcare, manufacturing, and retail industries. And, many companies are considering switching to XR training to truly immerse employees as they learn.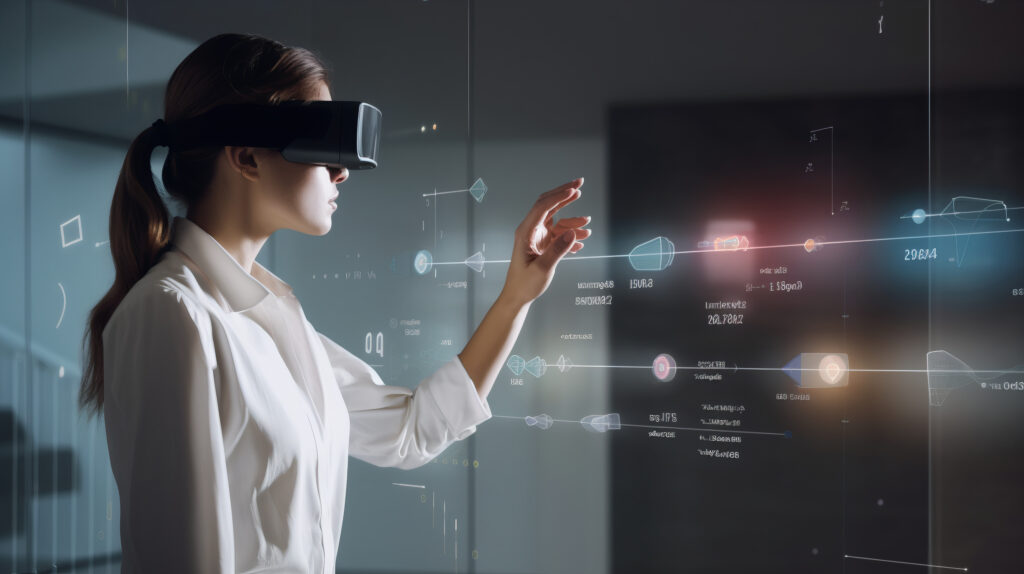 When discussing XR, it would be remiss to not mention the metaverse. Meta has been growing rapidly as a brand and platform and this year was no exception. The platform has reached 400 million unique monthly active users along with a projected global market value of $82 billion by the end of the year, and $936.6 billion by 2030. Additionally, Meta has partnered with multiple brands to debut new products specifically designed for XR use on the metaverse. The combination of new XR technology and ease of use through the metaverse along with buy-in from prominent brands shows that this growth won't slow any time soon.
No Code and Low Code Development
A continued rise in small and micro businesses has led to a steady trend of "citizen developers." With little to no training in traditional web and app development, individuals are able to utilize programs to build the applications themselves. From ecommerce websites to internal mobile apps, the flexibility and increased sophistication of no and low code development is a major selling point.
More and more, those with non technical backgrounds are able to expand their skill sets and build — not just find — the solutions to everyday challenges. No and low code development is breaking down barriers of experience, budget, and even age. We are starting to see a shift in the way organizations work as the ease of use of these platforms allows for use across industries, saving both time and resources. Outside the business world, popular video games and websites utilize low and no code development features to enhance user experience.
Edge Computing
Wider adoption of edge computing was a major theme in 2023. The need for faster data processing spans nearly every industry, from manufacturing to healthcare to general business. With greater demand for cybersecurity and internet of things (IoT) devices, the need for edge computing will continue to grow. And, with more 5G network availability, bandwidth is able to be met for those needs. Many organizations have already made the shift to cloud-based storage and edge computing is seen as the next logical step — working with the cloud rather than replacing it.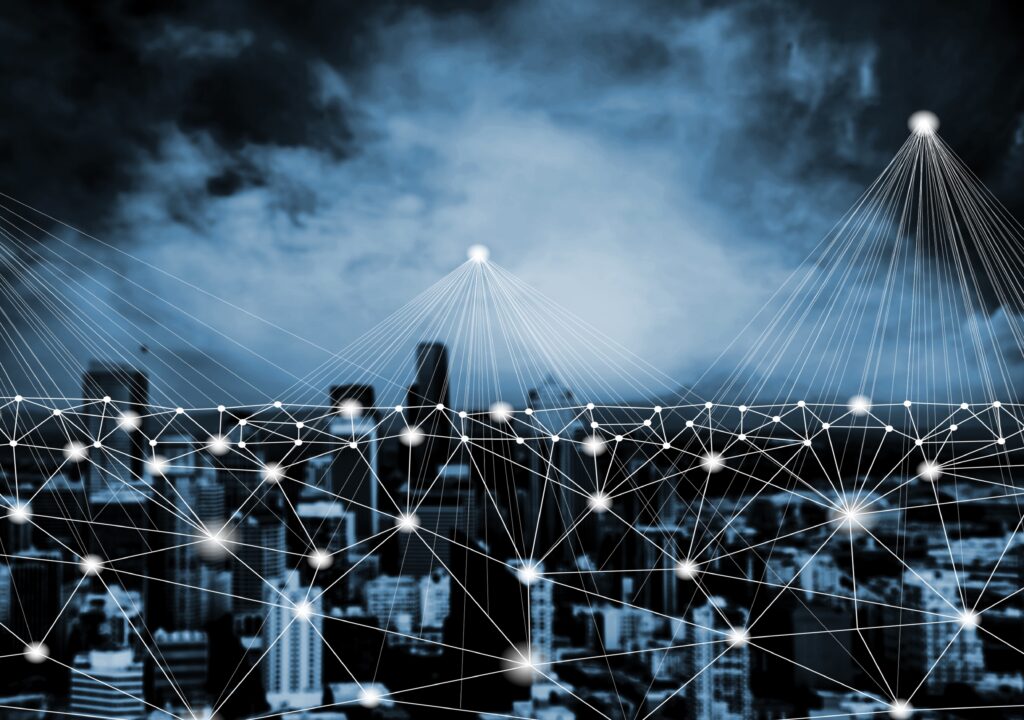 The closer processing is to users, the better the experience and results. Rather than a single solution to edge computing, customization will be key in finding what's best for each company and the needs of their users. A combination of cloud services, servers close to users, and connection with IoT devices can all make up the concept of edge computing technology. The results and successes thus far show that it will certainly be more than a trend. Data analysis is quicker, production processes are optimized, inventory tracking is more efficient, and costs are reduced through edge computing.
Eyes on the Future
While business for the year will soon come to a close, we have much to look forward to in the coming months. AI, extended related, low and no code development, and edge computing still have more to grow until they reach what we can consider as their final form. We expect to see even more of these technologies next year — and we can't wait to see what evolutions occur!
Check out our PEAK6 portfolio of companies to see what technology we have been investing our time in — and what innovations are just around the corner.