ABOUT PEAK6
A COMPANY
OUGHT TO BE
DEFINED BY
ITS CULTURE
NOT INDUSTRY
"I think what we do best is change."

Jenny Just & Matt Hulsizer
TRANSFORMING A
BUSINESS STARTS WITH
TRANSFORMATIVE
LEADERS
Over 20 years ago, co-founders Jenny Just and Matt Hulsizer transformed what were once the fiercely competitive manual trading pits at the Chicago Board of Trade into collaborative spaces filled with just as much passion and excitement. Today, it's a space brimming with ideas, possibility, art and design. Together, our team has built industry-leading companies like PEAK6 Capital Management and OptionsHouse, while also stepping outside of their comfort zones by acquiring new endeavors like esports team Evil Geniuses. We have carved out an active culture where unique perspectives thrive and have built an environment where ideas are shared, pressure-tested and brought to life. It's a place where communication is open, collaboration is key and new possibilities are always right in front of you.
MEET OUR LEADERS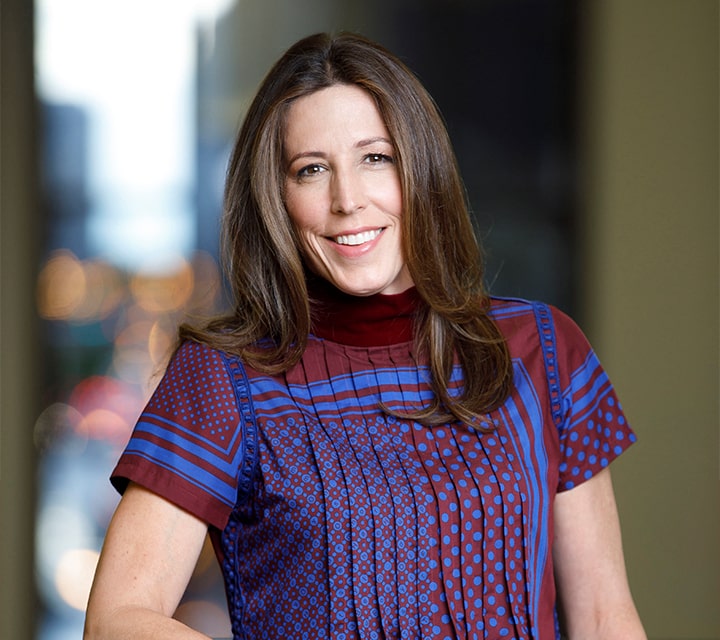 Jenny Just is co-founder and managing partner of PEAK6 Investments and Chairwoman of Apex Fintech Solutions. She co-founded PEAK6 in 1997 with $1.5M in seed capital as a proprietary options trading firm (PEAK6 Capital Management). Since that time, Jenny has led the growth of the firm into a multibillion-dollar financial services and technology firm that hasn't had a losing year — and an average annual return of 58%.

While trading gave PEAK6 its start and still powers the center, Jenny and her co-founder have created, turned around or invested in more than 100 companies over the past two decades from options trading and clearing firms to professional sports teams and consumer products. Jenny looks for underfunded and undervalued opportunities with the potential to transform the future. PEAK6's core brands include PEAK6 Capital Management, Apex Fintech Solutions, National Flood Services and Evil Geniuses.

Jenny is also passionate and spends a great deal of her time helping women advance their careers — not through the traditional methods, but in her signature style of shattering status quo. Jenny is applying the same skills that have driven her success as an entrepreneur in order to amplify women's voices through their knowledge and allocation of money. Early last year, Jenny launched Poker Powher, a woman-led company that teaches poker to all who identify as female. Additionally, Jenny has created programs to help women advance their careers in trading, fintech, and technology.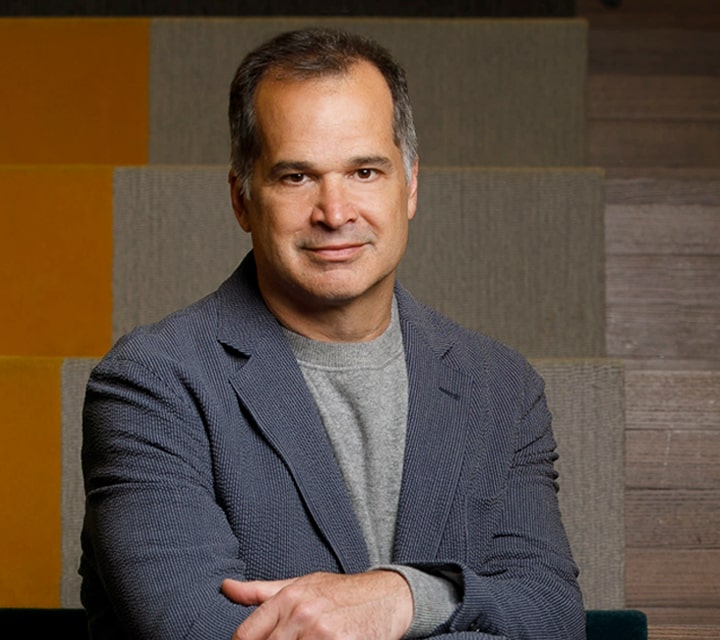 Matt Hulsizer is co-founder and managing partner of PEAK6 Investments, a financial services and technology firm. He co-founded PEAK6 in 1997 with the mindset that sophisticated, proprietary technology could be used more efficiently to manage risk in the options market. Over the past two decades, Matt and his co-founder have used the same formula across a range of industries, asset classes and business stages to consistently deliver superior results.

Today, PEAK6 is a multi-billion-dollar firm with a diversified portfolio of businesses that leverage world class technology and operational excellence. Matt continually seeks new opportunities to invest in underfunded and undervalued businesses with the potential to transform the industries in which they operate. PEAK6's core brands include Apex Fintech Solutions, National Flood Services and Evil Geniuses.

Matt is passionate about sports analytics, which fueled PEAK6 to acquire the esports team Evil Geniuses and to invest in Dundalk F.C., the 2019 League of Ireland Champions and League of Ireland Cup holders. Matt shares a Tony Award with PEAK6 co-founder Jenny Just for co-producing the hit musical "Memphis."
ROOTED IN TRADING, GROWING THROUGH AN OPTIONS-THINKING APPROACH
Headquartered in the Chicago Board of Trade, PEAK6 is not your typical investment firm. While options trading got us our start and still powers our center, we quickly realized that our vision was to embrace and empower today's consumer through utilizing technology, simplifying processes, improving performance, and creating new wealth.
At our core, we're technologists, investors, and entrepreneurs. It's a combination that lets us provide a uniquely broad vision of how our team and technology can create the most value. We do it with speed, conviction, and capital to ensure customers' success.
OPPORTUNITY
DOESN'T KNOCK,
IT HAMMERS
Opportunity means something different at PEAK6. An eagerness to learn and grow isn't just part of the culture. It IS the culture. And each step of your career is in your hands. You will work with other teams, get involved with new projects, and explore any area of interest. You'll have access to training, resources, and on-site leadership. At PEAK6, broadening your knowledge, sharpening your skill set, and unlocking future opportunities isn't just something that's talked about. IT actually happens.
SEE OPEN POSITIONS
NO STAND-INS,
ONLY STANDOUTS
Opportunities are abundant at PEAK6. If you look around, you'll find businesses that run the gamut from finance to esports to some things we can't even tell you about. One thing we can tell you is you'll never be bored. We're constantly pursuing new ideas and placing big bets. If you're up for it, no day will be the same, no project will feel familiar and you'll always be on the cusp of something new.